JICS MEDIA
Since 1996, JICS MEDIA (originally Japan Internet Communications Service) has been a pioneer in the internet industry, developing and managing online media, e-commerce and web/mobile sites to support sales, marketing and communications in Japan. JICS MEDIA has played a key role in promoting cultural exchange and international business between Japan and other countries.
The Japan Music Marketing website, articles and related services were written and developed by Nino de la Torre (founder of JICS MEDIA) as a way to help foreign indie artists, bands, managers, and record labels promote and sell music in Japan using a DIY approach by breaking down language, distance and technical barriers.
The phrase "Big in Japan" is considered as somewhat of a joke to many...but considering that Japan is one of the largest music markets in the world, and that the Tokyo region alone has a population of 35 million, even "Small in Japan" is nothing to laugh at. The point is: if you are in the business of making and selling music then Japan is your major market and should not be ignored. — Nino de la Torre
Profile of Nino de la Torre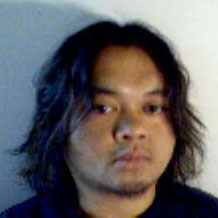 Nino was born is Osaka, Japan and later went to school in Canada. He studied at the Queen's University School of Business (Kingston, Canada) where he obtained his business degree specializing in international business and marketing at the young age of 20. Nino is also a talented multimedia/e-Commerce web programmer and has developed and localized numerous Japanese websites for companies and individuals since 1996. He won first place in the Adobe Web Design Contest (Professional Division) and his work has appeared in several Japanese magazines including WIRED Japan. See the BigEgg flash story created in 1998 (when coding was done mostly by hand). He has also helped hundreds of artists, bands and record labels around the world create Japanese web/mobile sites as well as sell and promote their music in Japan.
Nino began helping his friends, who were indie artists, get exposure and distribution in Japan. As word spread, he was overwhelmed with inquiries for assistance in the Japanese music market from more and more people. Subsequently, he developed some online resources to help all the indie artists, bands, managers, and record labels around the world do business more effectively and affordably in the Japanese music market.
In 2008, Nino established Top Music Japan (a division of JICS MEDIA) which operates TopMusic.jp, an online music guide where Japanese music fans and industry people can discover, follow and contact talented emerging and established artists and bands from around the world. Artists.TopMusic.jp is a resource center in English where foreign indie artists, bands, managers, and record labels can get a Japanese web/mobile site and some promotion. Top Music Japan was developed to help indies from any country make it "big in Japan" without any Japanese language knowledge or special technical and marketing skills—and to do so with an "indie" budget.
Nino himself is an indie music producer and recording artist (www.ElectroSoulUnited.com) with experience in the Japanese and foreign indie music scenes. He knows the realities, challenges and budgets of indie artists, bands and labels. He has hands-on experience setting up gigs and performing at live houses in Japan. His music videos have been broadcast on MTV, MuchMoreMusic, CityTV, Sky Perfect, Ethnosonic and other TV programs in America, Canada and Japan. He is a member of SOCAN (Society of Composers, Authors and Music Publishers of Canada) and is fluent in Japanese and English.